The Knysna Castaways
Historical romance novel
by Ian Uys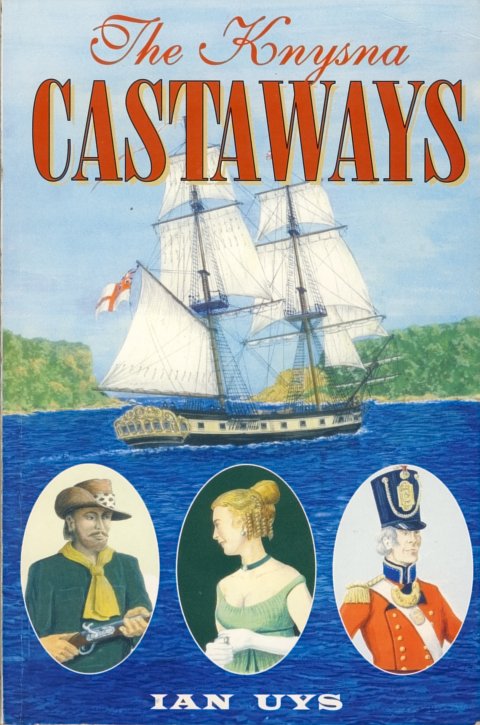 This is an Ebook. It can be read on a desktop, laptop, tablet or dedicated eBook reader. It will be sent to you via email.
The Knysna Castaways by Ian Uys(2001)
Set in the turbulent late eighteenth century, this vibrant story traces the romantic and dramatic lives of the shipwrecked daughter of an English peer, the kindly Boer family who rescue and raise her and her aristocratic father's quest to find her.

The beautiful English castaway finds romance with her rescuer, only to have their bliss shattered as British invaders pursue them into the rugged Swartberg mountains.

The origins of Knysna and the arrival of George Rex, reputed son of George Ill, provide a rich background tapestry of the troubled times between the American Revolution and the second British occupation of the Cape. Battles, romance, intrigue and heroism build up to a thrilling climax in this saga of the infant Cape Colony.

Set in the Cape Colony in 1800 (Currently approximately the Western Cape Province,South Africa)

The Author
Ian is a descendant of Knysna's first settler of 1770. He attended Muir College in Uitenhage and then served in the Air Force Gymnasium. He graduated from the University of Cape Town with a B Comm and also captained its boxing team. He was Selected as South Africa's first Commerce exchange student where he worked and studied in the USA then returned to qualify as a chartered accountant.

He lives with his family in Knysna.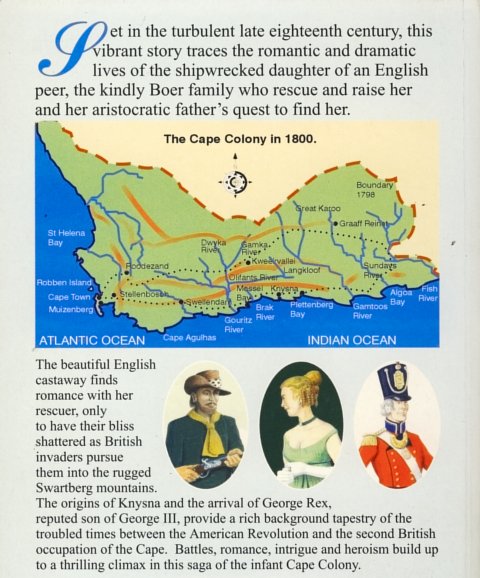 Ebook version costs R70-00 and will be sent by email. It is available in PDF (Adobe) MOBI, (Kindle), and EPUB (generic ebook reader) format.
Send mail wanting info on buying book
info@rapidttp.co.za