Oceanos Survivors' Stories
Rescue of passengers from a sinking ship off the Transkei Coast
by Ian Uys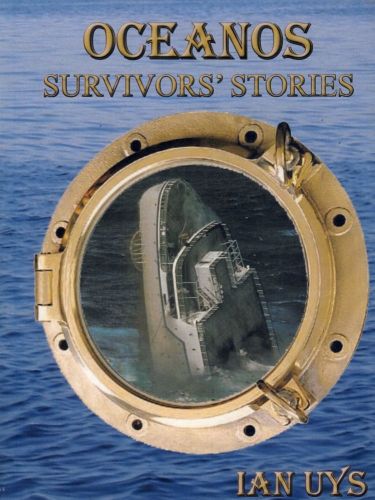 This is an Ebook. It can be read on a desktop, laptop, tablet or dedicated eBook reader. It will be sent to you via email.
Oceanos Survivors' Stories by Ian Uys (2010)
When the Oceanos sailed into a Force 9 storm off the Wild Coast of South Africa, it set off a chain of events which reverberated around the world. The circumstances of its sinking, the behaviour of its captain and most of the officers and the crew and the amazing sea rescue which followed makes absorbing reading. The stories of the survivors adds the personal touc resulting in an epic saga that has few rivals in sea lore.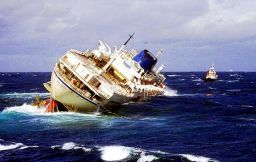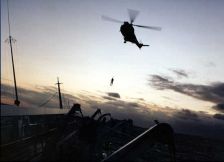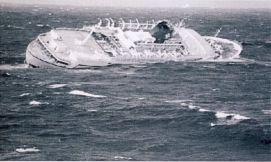 TABLE OF CONTENTS

Acknowledgements
Prologue
Chapter 1 Cape of Storms
Chapter 2 East London interlude
Chapter 3 Abandoned by some of the crew
Chapter 4 Calls for assistance
Chapter 5 All lifeboats gone
Chapter 6 Dolphins at dawn
Chapter 7 Helicopter shuttle
Chapter 8 Navy diver's dilemma
Chapter 9 The Haven
Chapter 10 Homeward bound
Chapter 11 World media's reaction
Chapter 12 Reunions and the Achille Lauro
Appendix
Appendix A Passenger list
Appendix B Oceanos Passenger destinations
Appendix C Lifeboats
Appendix D Oceanos song lyrics by Moss Hills
Appendix E Awards granted for the Oceanos rescue
Appendix F The first South African maritime helicopter rescue


Bibliography
Other titles by the author
The Author

The Author
Ian is a descendant of Knysna's first settler of 1770. He attended Muir College in Uitenhage and then served in the Air Force Gymnasium. He graduated from the University of Cape Town with a B Comm and also captained its boxing team. He was Selected as South Africa's first Commerce exchange student where he worked and studied in the USA then returned to qualify as a chartered accountant.

He lives with his family in Knysna. Ebook version costs R70-00 and will be sent by email. It is available in PDF (Adobe) MOBI, (Kindle), and EPUB (generic ebook reader) format.

Send mail wanting info on buying book

info@rapidttp.co.za