The Pacific War
by Bill Brady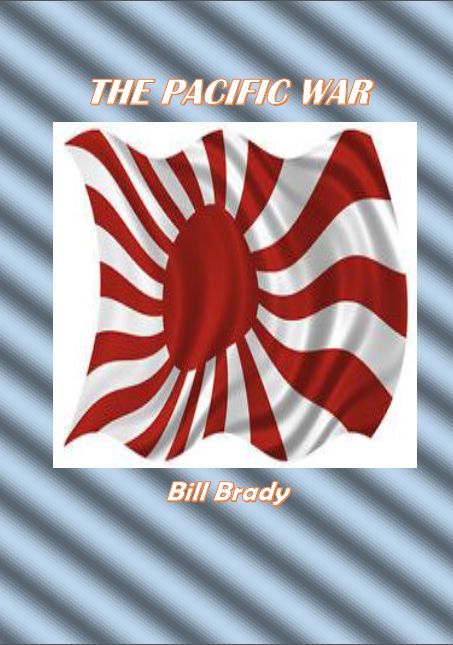 Approx 186 pages in ebook (pdf) format

The Pacific War is about engagements that changed the course of the war In the Pacific. The outcome of these major battles was decisive. The results depended on the calibre of men, material, leadership in the field and staff work, culminating in atom bombing. A strategic action that saved millions of lives.

TABLE OF CONTENTS

GRATIAE
FOREWORD
INTRODUCTION THE U.S. ENTERS WORLD WAR TWO
1. PEARL HARBOR
2. DARWIN
3. MACARTHUR
4. THE DOOLITTLE RAID
5. CORAL SEA
6. MIDWAY
7. GUADALCANAL
8. IWO JIMA
9. OKINAWA
10. DESTRUCTION OF JAPAN'S NAVY
11 USS INDIANAPOLIS
12. CONCLUSION
About the author
Other books by the author

The Author

Bill Brady comes from a professional engineering background and worked in senior management positions.
The Author always had a lifelong passion for history and having majored in that discipline, the Author developed a passion for the history of World War Two, in particular. Becoming a member of The South African Military History Society of Kwa Zulu Natal based in Durban. The Author served as vice chairman and chairman for thirteen years.
The Author presents papers on military history to professional bodies and academia on a regular basis.
Ebook version costs R90-00 and will be sent by email. It is available in PDF (Adobe) MOBI, (Kindle), and EPUB (generic ebook reader) format.
Send mail wanting info on buying book
info@rapidttp.co.za