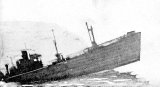 South Africa and the War at Sea
IN WORD AND PICTURE
by John H Marsh

H.M. CRUISER "GLOUCESTER"
700 Men Sacrificed Themselves For Duty And Friends
THE STORY of the Gloucester's brief career and gallant end will always fill a proud page in South African history. Twenty-two South Africans gave their lives with some 700 of their shipmates in her last heroic fight.
She was only a few months out of the builders' yard when she paid her first Visit to South African waters in April, 1940. Here she is shown in Cape Town Docks. Quite a large number of South Africans joined her crew here. She was on her way to the Mediterranean, and she reached Alexandria in time to bombard Tobruk the day after Italy entered the war.
A month later her captain and 17 men were killed when an Italian bomber scored a hit on her bridge. After repairs she helped protect the aircraft carrier Illustrious during her successful attack upon the Italian battle fleet at Taranto. She was in the thick of it again when the Illustrious was crippled by bomb hits near Malta.
It was the Gloucester that dodged the 15-inch shells of Italian battleships and decoyed the enemy to their rout off Cape Matapan in March, 1945.
On May 22 of that year, during the Battle of Crete, she stopped to pick up survivors of the destroyer Greyhound that had been sunk by bombs between Crete and Matapan. Enemy aircraft made such furious attacks upon her that she had to eventually get under way again to dodge the rain of bombs. The Greyhound's survivors were then machine-gunned. Soon after the Gloucester herself was hit again and again and when she sank, firing to the last, her survivors also were machine-gunned. Her consort Fiji which paused to drop her boats and rafts for the Gloucester's men also met a similar fate not long after. Rescue ships at great risk that night saved many of the Fiji's crew, but only about 80 men survived the Gloucester's last fight.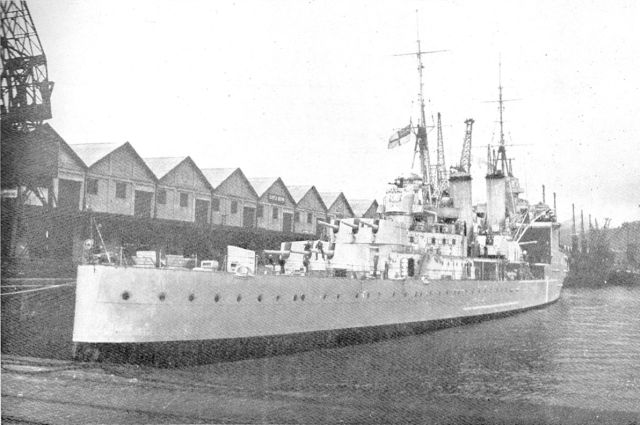 Other well-known books published by John Marsh and available on the Internet
"Skeleton Coast" The wreck of the Dunedin Star off the Skeleton Coast(Namibia) in 1942 - book recently republished
"No Pathway Here" The Annexation of Prince Edward and Marion Islands
John Marsh Maritime Collection A collection of 18000 photographs taken by John Marsh from 1920 of ships calling at Cape Town
---
Back to Home page
---
This site was designed and is maintained by
Trolley Scan (Pty) Ltd (South Africa)

---
© Mike Marsh