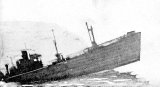 South Africa and the War at Sea

IN WORD AND PICTURE

by John H Marsh


H.M. TRANSPORT "MAURETANIA"

Ferried Springboks to the Middle East

TENS of thousands of Springbok troops will long remember wartime voyages between the Union and the Middle East in the Mauretania. For many months she helped to maintain the shuttle service between Durban and Suez, carrying anything from 4,000 to 6,000 men in a single trip.

The Mauretania is Britain's fourth largest liner. The only merchantmen larger than she that fly the Red Ensign are the Queen Elizabeth, Queen Mary and Aquitania, and all belong to the Cunard White Star Line. The Mauretania has a gross tonnage of 35,739 and is 772 feet long. She was built to replace the famous trans-Atlantic record-breaker of the same name and was completed at Birkenhead only a few months before the outbreak of war.

This photograph of the Mauretania as a troopship was taken on her first visit to Union waters in May, 1940. On that occasion she formed part of the great convoy carrying the First Anzac Expeditionary Force from Australia and New Zealand to Britain. Other ships in the convoy were the Queen Mary, the Empress of Britain, the Empress of Japan, the Empress of Canada, the Andes and the Orcades. The convoy reached England after France had fallen, and after disembarking her men the Mauretania immediately loaded up again with several thousand British troops and set off for the Middle East to reinforce Egypt's garrison against the Italians. After that she carried many thousands of troops from Australia and New Zealand to Suez, and when the Springboks, having cleaned up East Africa and Abyssinia, were ready for service further north, she played a leading part in transporting them there from Durban. She brought back to the Union many thousands of Axis prisoners of war captured by the Springboks and their allies.

The Mauretania has since done more valuable work ferrying troops to other war zones.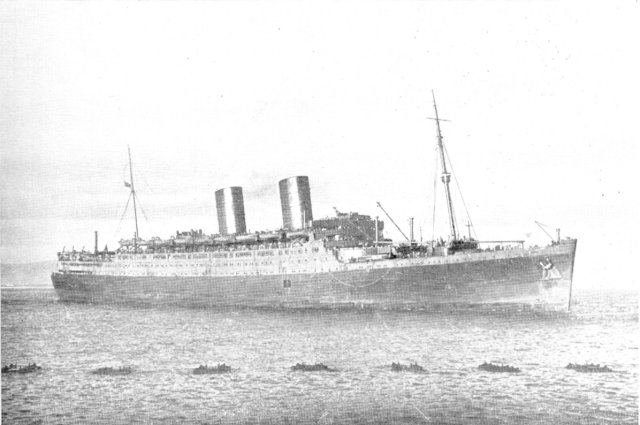 Other well-known books published by John Marsh and available on the Internet
"Skeleton Coast" The wreck of the Dunedin Star off the Skeleton Coast(Namibia) in 1942 - book recently republished
"No Pathway Here" The Annexation of Prince Edward and Marion Islands
John Marsh Maritime Collection A collection of 18000 photographs taken by John Marsh from 1920 of ships calling at Cape Town
---
Back to Home page
---
This site was designed and is maintained by
Trolley Scan (Pty) Ltd (South Africa)

---
© Mike Marsh