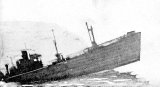 South Africa and the War at Sea

IN WORD AND PICTURE

by John H Marsh


H.M. CRUISER "NEPTUNE"

Doomed, She Signalled Rescuers "Keep Away"

N0 SHIP of the Royal Navy ever won so warm a place in the hearts of South Africans as H.M.S. Neptune. For more than half her short career, from her arrival on the Africa Station in 1937, she had the closest associations with the Union. About 20 Springbok sailors went with her to a wartime grave in the Mediterranean in 1941, and when the manner in which they and their shipmates faced their end becomes generally known, the Neptune will undoubtedly be remembered as South Africa's Birkenhead.

She left the Cape in August, 5939, for her war station at Freetown, and within 24 hours of war being declared she sank the German freighter Innsbruck off the West African coast and brought her crew into Freetown. Early in November she helped the Ark Royal capture the Uhenfels. Later in the same month she made a 600-mile dash to try to capture the liner Adolph Woermann in the South Atlantic. The Germans, however, scuttled their ship, and the cruiser took the 150 passengers and crew back to Freetown. In November, 1940, she re-visited Table Bay in her warpaint, when this photograph of her was taken. In 1941 she was sent to the Mediterranean to join Rear-Admiral Rawlings' Seventh Cruiser Squadron at Malta.

One December night while searching for an enemy convoy bound for Tripoli the Neptune led her consorts Aurora and Penelope and four destroyers right into an unexpected minefield 20 miles from the enemy port. All three cruisers exploded mines. The other two managed to get out without further damage, but the Neptune struck two more mines and began to sink fast. The destroyer Kandahar tried to reach her but Captain R. C. O'Conor, R.N. of the Neptune signalled: "Keep away !" The Kandahar also struck a mine, and soon afterwards the Neptune hit her fourth mine and turned over and sank, only a handful of survivors reaching the Italian shore later as prisoners. The gallant destroyer also was lost.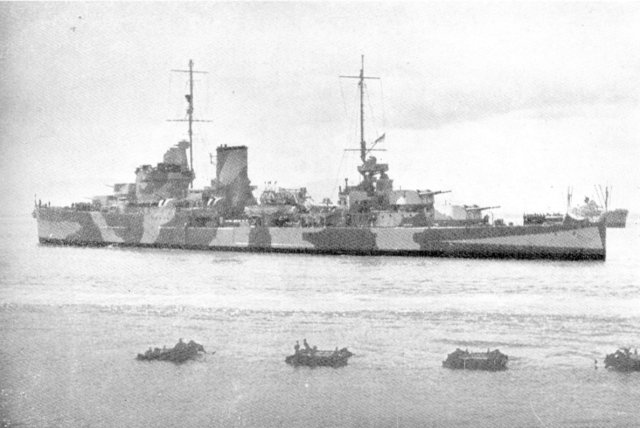 Other well-known books published by John Marsh and available on the Internet
"Skeleton Coast" The wreck of the Dunedin Star off the Skeleton Coast(Namibia) in 1942 - book recently republished
"No Pathway Here" The Annexation of Prince Edward and Marion Islands
John Marsh Maritime Collection A collection of 18000 photographs taken by John Marsh from 1920 of ships calling at Cape Town
---
Back to Home page
---
This site was designed and is maintained by
Trolley Scan (Pty) Ltd (South Africa)

---
© Mike Marsh