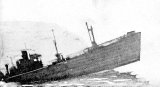 South Africa and the War at Sea
IN WORD AND PICTURE
by John H Marsh

H.M. TRANSPORT "NOVA SCOTIA"
South Africa's Greatest Sea Disaster
THE loss of 825 lives when the Nova Scotia was torpedoed by a submarine 20 miles north-east of Cape St. Lucia on the Zululand coast on November 28, 1942, made this the worst sea disaster ever known in South African waters. There were only 192 survivors. Many South African soldiers were among those lost.
The Nova Scotia was a small trans-Atlantic liner of 6,796 tons, owned by the Furness Withy group and registered at Liverpool. She was designed normally to accommodate 100 passengers. When reinforcements were urgently needed in the Middle East she was pressed into service along with bigger ships and fitted out as a transport. She carried thousands of troops between the United Kingdom and the Middle East, and between Durban and Suez. On the return journeys she brought large numbers of prisoners-of-war, mainly Italians, for safe-keeping in South Africa.
When the Nova Scotia was torpedoed she was within 150 miles of Durban, her destination. She had on board 765 Italian prisoners-of-war from the Middle East, 134 British and South African troops acting as guards, and a crew of 118. She sank in five minutes, and the only life-boat that got away was never found. The Portuguese sloop, Afonso de Albuquerque, reached the scene from Lourenco Marques late the following night, and during that night and the following day picked up 190 survivors, including one woman, from rafts and wreckage. Many sharks were seen in the vicinity. On the third day the destroyer Inconstant picked up another survivor from a raft, and nearly a fortnight after the disaster another Italian was washed up alive on a raft near Mtumzini on the Zululand coast.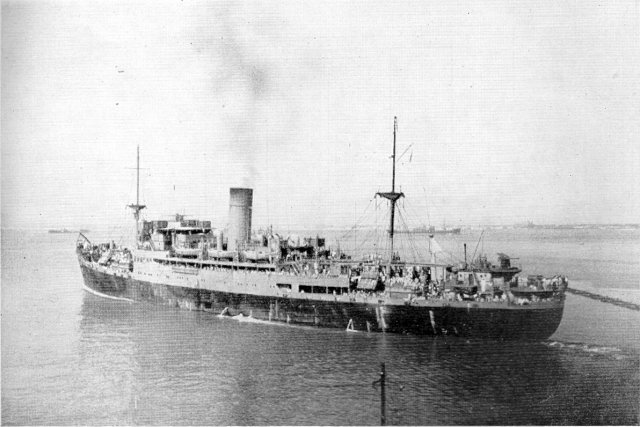 Other well-known books published by John Marsh and available on the Internet
"Skeleton Coast" The wreck of the Dunedin Star off the Skeleton Coast(Namibia) in 1942 - book recently republished
"No Pathway Here" The Annexation of Prince Edward and Marion Islands
John Marsh Maritime Collection A collection of 18000 photographs taken by John Marsh from 1920 of ships calling at Cape Town
---
Back to Home page
---
This site was designed and is maintained by
Trolley Scan (Pty) Ltd (South Africa)

---
© Mike Marsh