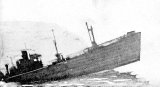 South Africa and the War at Sea

IN WORD AND PICTURE

by John H Marsh


S.S. "WATUSSI"

German Liner Scuttled off Cape Point

HERE is the result of South Africa's first military action in World War II.

The photograph shows the well-known German African liner Watussi (9,521 tons) ablaze and sinking 80 miles south of Cape Point on December 2, 1939, after her crew had scuttled her and been picked up by a British cruiser.

The Watussi left the Portuguese East African port of Mozambique, where she had sheltered since the outbreak of war, on the night of November 22. She had on board 43 passengers and 155 crew, and no one knew whither she was bound.

She was intercepted by a S.A.A.F. reconnaissance bomber 100 miles south of Cape Point on the morning of December 2, while heading westward into the South Atlantic, apparently to join the pocket battleship Admiral Graf Spee. A couple of bombs dropped ahead of her were required to persuade her to alter course for Simonstown. A few hours later she was seen to be on fire and listing. She stopped and her people left her hurriedly in the boats. The battle-cruiser Renown and the aircraft carrier Ark Royal which were searching for the Admiral Graf Spee arrived soon after, and the Renown sank the blazing hulk by gunfire as darkness was falling, as she threatened to become a danger to navigation.

The Watussi was the largest German ship so far destroyed in the war.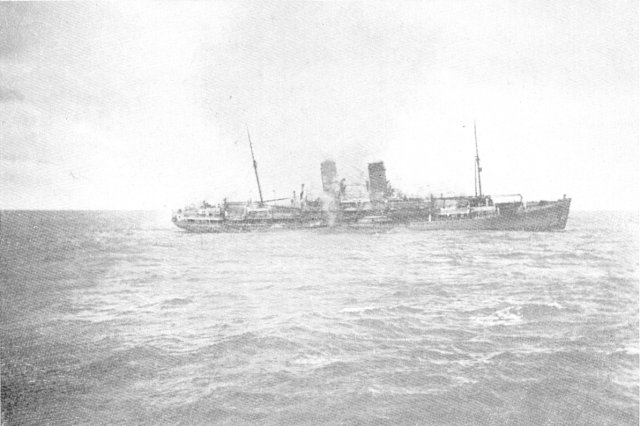 Other well-known books published by John Marsh and available on the Internet
"Skeleton Coast" The wreck of the Dunedin Star off the Skeleton Coast(Namibia) in 1942 - book recently republished
"No Pathway Here" The Annexation of Prince Edward and Marion Islands
John Marsh Maritime Collection A collection of 18000 photographs taken by John Marsh from 1920 of ships calling at Cape Town
---
Back to Home page
---
This site was designed and is maintained by
Trolley Scan (Pty) Ltd (South Africa)

---
© Mike Marsh