Deadwood Camp Gedenksboek
Money matters for P.O.Ws at St Helena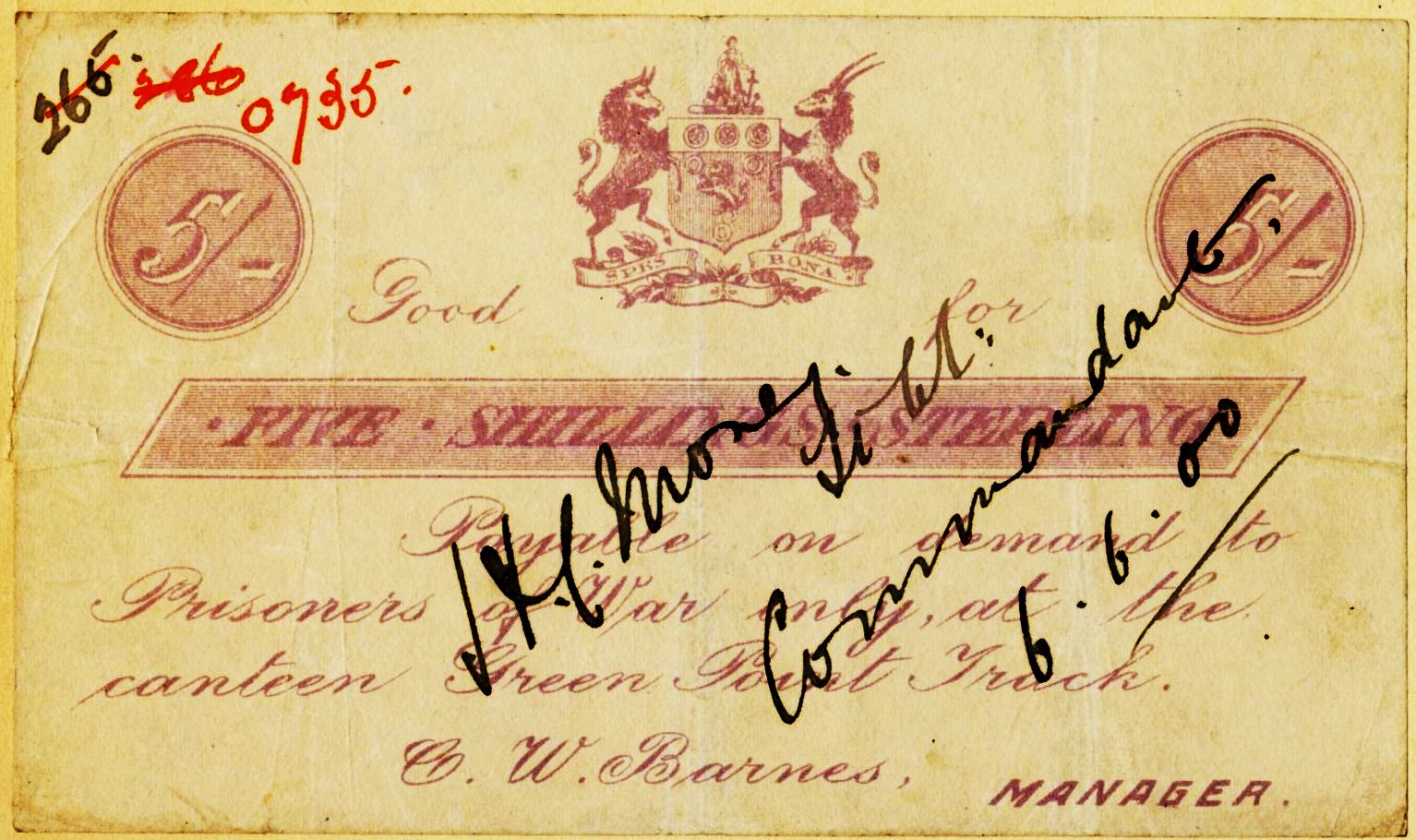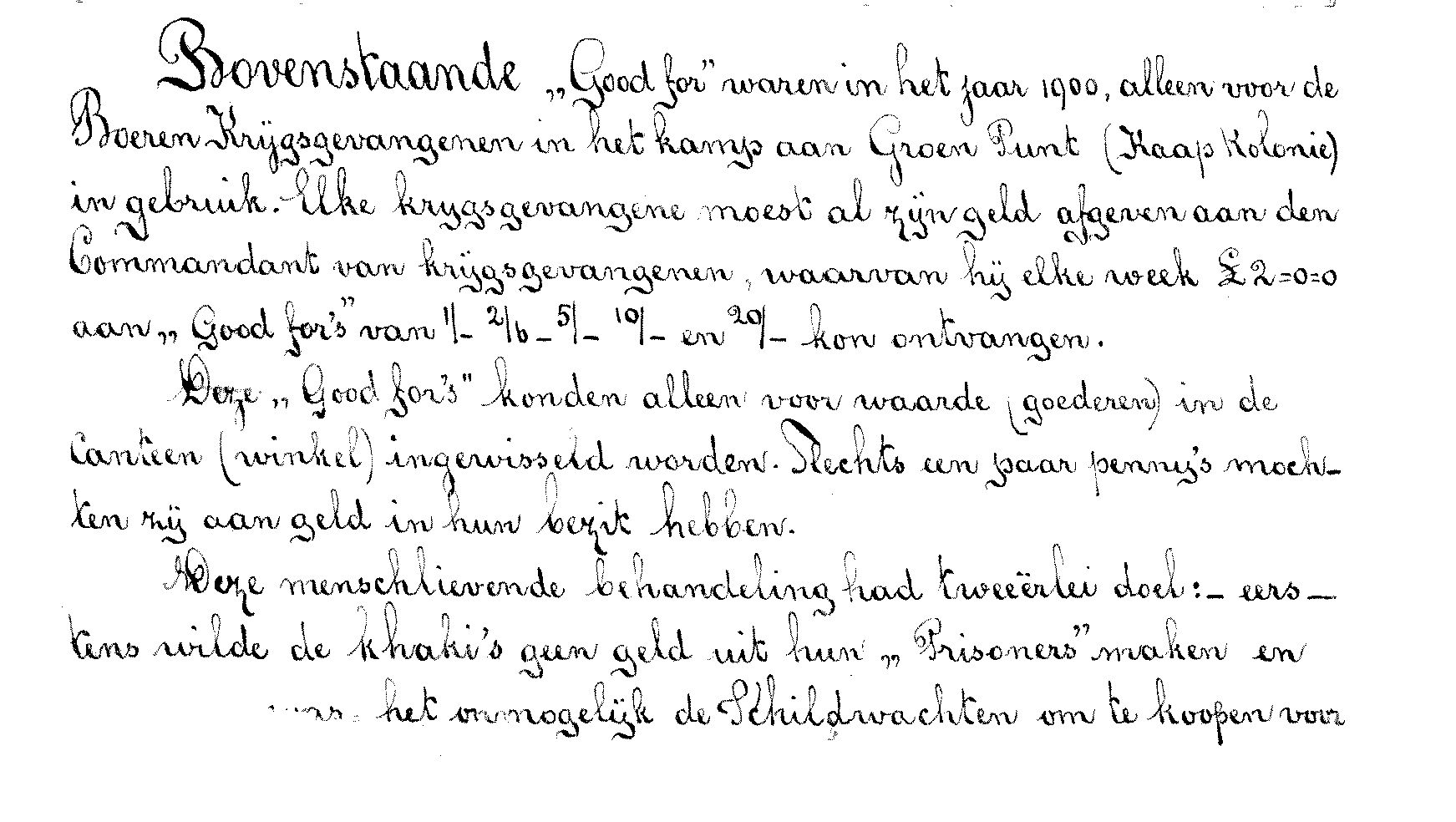 The above "Good for" was only used in 1900 by the Boer Prisoners of War (PoWs) in the Green Point Camp in Cape Town
The PoWs had to surrender all their money to the Camp Commander, from which they could receive £ 2 in "Good For"s in denominations of 1s/-, 2s/6d, 5s/-, 10s/- and 20s/-.
These "Good For"s were only to be spent for goods at the Canteen (shop) and the PoWs were only allowed to have a few pennies in their possession.
This philanthropic system had two purposes - the khakis did not want to make a profit from [exploiting] the PoWs, and it was impossible to bribe the guards with them!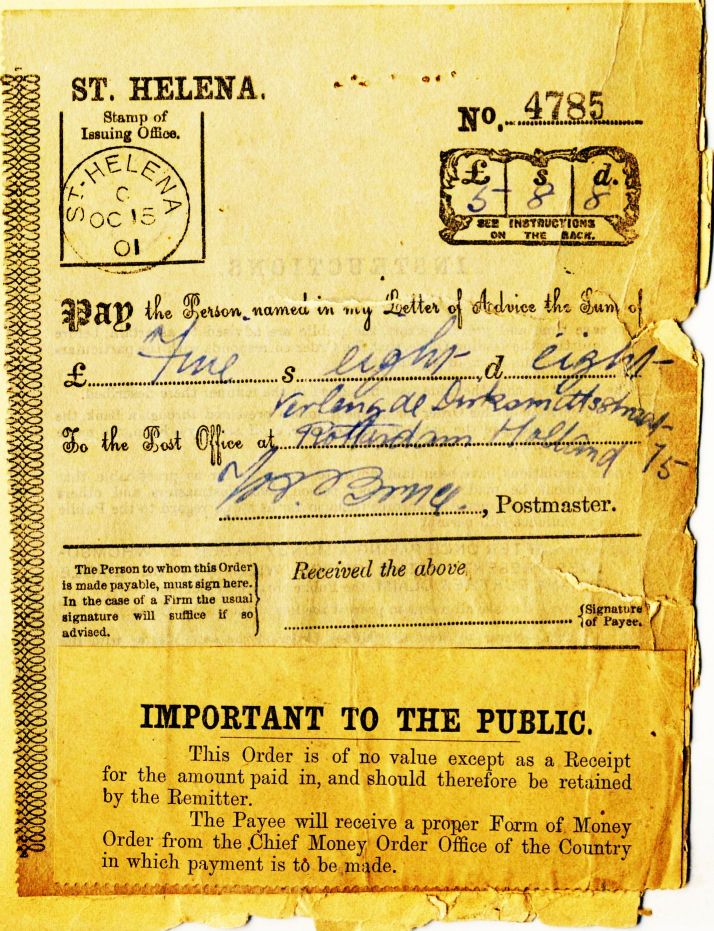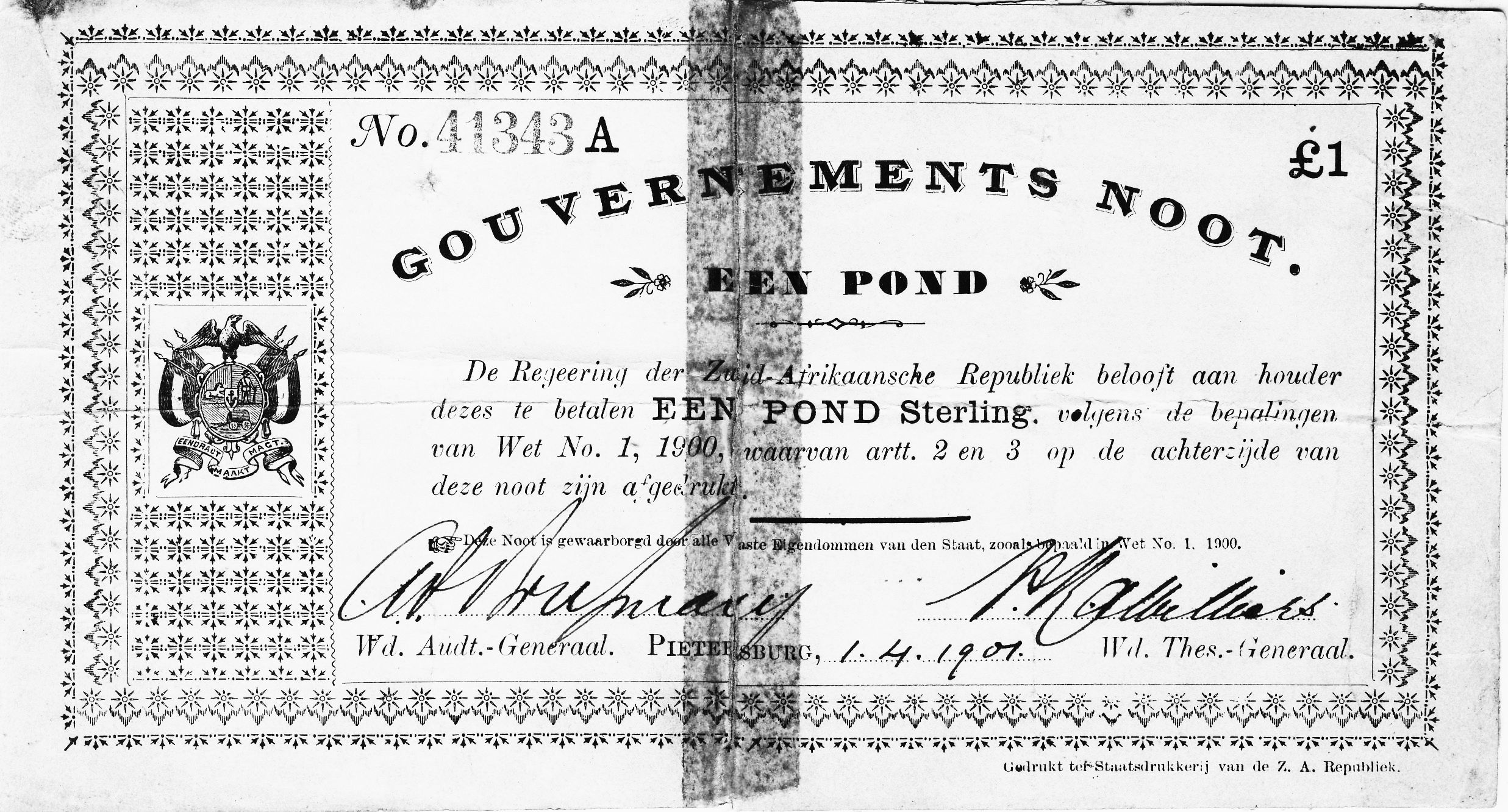 mike@rapidttp.co.za