The book Skeleton Coast is still published via the Internet and shortly a reprint in English is planned. Many relatives of those involved have contacted Mike Marsh with further information about what happened to the participants. Extracts from some of these emails is included in this section.
---
Albert Edwin Bray- Asst. Steward
Hannah Dear wrote (July 2005)
Hi. Mike,
My son Robert swopped 'e' mails with you during May this year, regarding my father Albert E. Bray who was serving as Asst. Steward aboard M.V Dunedin Star at the time of the disaster off Skeleton Coast Nov./Dec.1942.
Thank you very much for allowing him to receive your writings on the matter, as it has enabled me and my only surviving brother to actually know what had occurred during that time.
We had, of course, been told stories of his great 'adventure', but as I was only 7, and my brother 12 (and evacuated at the time) the seriousness of it never sunk in.
We heard of rescues from boat to beach, in our minds in calm water, waist deep. Of casual walks along the beach,kicking shiny diamonds from the sand, and sometimes unearthing bleached white bones from other shipwrecks.We knew it had taken many weeks for the rescues to be completed, but had only thought it had been overland. We had heard of a rescue plane getting sand logged, but not of the gallant ships trying a rescue from an angry coast.
Our father was home ,unscathed in our eyes, so never questioned further, even in the latter years, when probably we may have learned the truth. My eldest brother was 14 at the time, and perhaps knew more of the truth, but it was never discussed, even by our Mother.


My father died, at the ripe old age of 76 , in April 1970. My mother had died the previous October. My eldest brother, Peter was then 43, and my youngest brother David was 30.
My father had only retired 01/07/68, and there was a representative of the Blue Star Line at his funeral.He spoke highly of Dad, and said that he would always be remembered as "a true Blue Star Line man"!

We do still have one of his Discharge Books covering the war years. The following are entries before and after the "Dunedin Star" event:
S/S "AVILA STAR" from 23 /05/36 to 1942 ------vessel sunk!
M.V."DUNEDIN STAR" from 08/11/1942----------- discharged 02/12/1942, S.W. Africa (could never understand why no mention of the Dunedin Star's actual fate was entered in the discharge book).
M.V. "SYDNEY STAR" from 11/02/1943, ---------- to 23/01/1945
"ROYAL STAR" from 15/03/1945,---------01/11/1945
M.V. "TUDOR STAR" from 09/03/1946, ---------22/11/1947 (as Chief Steward)
S.S. "OREGON STAR" from 26/01/1948,--------24/10/1949
"ROYAL STAR" from17/12/1949, -------31/07/1950
M.V."SCOTTISH STAR" from 08/12/1950,---------to end of available discharge book 23/10/1956 and possibly to his retirement 01/07/1968 (no other records or memories).
Anyway, I hope this rather long missive is of interest to you, I am sorry we didn't know more of his ordeals. But thanks to you and your researchings, we do know a little more.
Many thanks once again

Mrs. Hannah Dear , ne' Bray.

Hannah Dear wrote on 4 Aug 2006

Hi again, Mike,
Thanks for your reply. On chatting with my brother,we thought you may be interested in another couple of memories.
Within the family many years ago, when the war was mentioned, the "Dunedin Star" was talked of as being sabotaged.,because of what it may have been carrying, and hints were made of an American war correspondent being aboard. What that had to do with it, I have no idea, perhaps you can enlighten us.
My brother, John, had more recollections of the when the "Avila Star" was torpedoed, on Dad's previous voyage. The ship was torpedoed at night, and plunged into total darkness. Dad was having difficulty finding his way up on deck. Suddenly, dancing before him was a green dress he had bought for me at one of the ports of call, altho knowing that green was supposed to be unlucky!. Anyway, it led him to the deck! (I never got the dress).
Several lifeboats managed to get away, and stayed together 'till daylight.Dad's was overloaded, so he was transferred to a motorised one.However they drifted for several days, and were finally picked up by a Spanish fishing boat, and taken to the Azores, and Dad finally made it home via the United States.Mum had been sent one of the usual telegrams stating Dad was missing, presumed drowned.I don't know how long it was before she was told different, or even if she was, only know that one day, on her way to do some shopping, turned a corner, and saw Dad walking towards her.I think the other lifeboats were lost.Talk about 'happy endings'!
And how lucky he was not to be re-assigned to the "Sydney Star" and not the "Melbourne Star" as many of his "Dunedin" shipmates had been, only to lose their lives so tragically.
Hope these ancient recollections have been of interest, thanks once again,
Hannah Dear ne' Bray
---
M Driscoll - Able Seaman
Richard O'Driscoll (Feb 2004)
Dear Mike

You may notice that the "Irish" crew dropped the O' when they went to sea in WW2. My father was the "M Driscoll" now aged 84 and alive and well. My two uncles Charlie and Richard (aka Dick) died some years ago.

There were many crewmembers on the Dunedin Star from my hometown Kinsale, Co Cork Ireland. Unusually Irish crew/families were allowed to crew together unlike UK born families.

I live in the UK and am visiting my dad towards the end of April. This will give us something to talk about-no doubt!

Best regards

Richard O'Driscoll
---
W Connolly - Greaser
Sean Connolly wrote(July 2002)
My Grandad was one of the survivors on the Dunedin Star, and wrote a draft of the Skelton coast and sent it for first publication back in 1943. His children often talk to me about the adventures that took place. I searched on internet to find your book there which really intersested me.

Best wishes

Sean Connolly
---
Bill Smith
Eric Plummer wrote(Jul 2002)
Dear sir
I am interested in obtaining a revised edition of Skeleton Coast.I have got and read three times the 1958 edition-a fascinating story.

The book I have belonged to my late brother-in-law Bill Smith who was an AB on the Dunedin Star the trip before she sunk.As a matter of interst,Bills' younger brother perished on another merchantman ,S.S.Baltrader in 1940 which was carring a cargo of munitions-she struck a mine not long after leaving London.

Hope to hear from you soon.

Yours Eric Plummer
---
Charles Dearden - Chief Engineer
Rob Owens wrote(Jan 2002)
Charles Dearden was my great-grandfather. He was on board the ill-fated Dunedin Star when it beached in 1942. I would be very interested in obtaining a copy of the most recent internet edition of Skeleton Coast and any other information that you may have regarding him.

Many thanks,

Rob Owens
---
Jean Hall wrote
(July 2006)
My mother, Amy Louise MacDonald, designed the original book jacket for, I think, Maskew Miller. My one grandson has to do a school project on our family tree and I am trying to get this information for him to include in his project. His grandmother has passed away so our source of information has dried up.
---
Gordon Roberts wrote
(July 2008)
My name is Gordon Roberts and I have recently started to investigate my Grandfathers service record in the Royal Navy & during this investigation I have found that he was awarded the DSM for gallantry. I was informed by my Grandfather a long time ago that he had been shipwrecked of the African coast where he had helped a number of persons survive the ordeal, including a number of ladies & children and this lead to the award being bestowed.  

A part of the service records has informed me that my Grandfather served on the Dunedin Star which you have produced a book detailing the actual account of the tragedy and I was hopeful that the Dunedin Star you have written about is the same as the one my Grandfather served on  

I have looked for any records of the ship and its company / crew but I have not had any luck so far gaining this information.

  I have also noticed that you have produced a second addition including 100 photos of the event and if my Grandfather was part of this then I would happily supply you with his photo and letter of award for the DSM which you could add to your records.  

I would dearly love to obtain a copy of this book with the additional photos but apparently it is no longer in print if you could recommend or advise on how to get my hands on one I would be most grateful

  If you could provide me with any information regarding the Dunedin Star and its crew I would be eternally grateful especially if my Grandfather was part of this spectacular event during the Second world war.  

I look forward to and hope to hear back from you.   

Best Regards   

Gordon Roberts
 Treorchy
Mid Glamorgan
Wales       CF42 5RF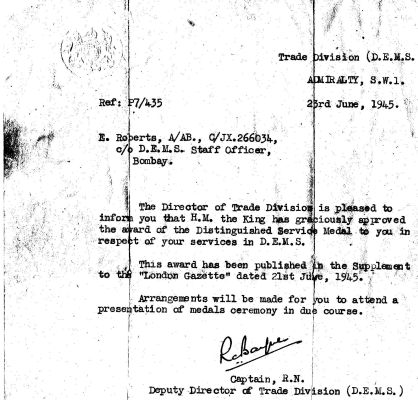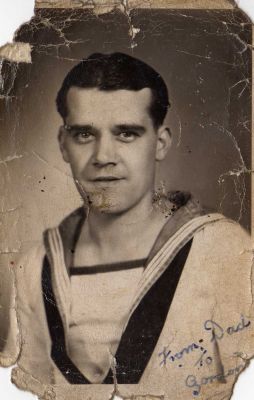 ---
Charles Montague Thurley - Overland rescue truck driver
colleen mckay wrote (23 Oct 2008)
I have just read,with great interest, the article in The Sunday Times Lifestyle section headed THE PASSION OF JOHN H MARSH.

I have one of the first copies of the book THE SKELETON COAST left to me by my late father who was one of the overland rescue team. His photograph is in the book and from what I can remember, he had many photographs taken by him and other members of the "crew"but as time went by, these were unfortunately lost. The book was well read by many friend and families over the years and is slightly worse for wear but nevertheless, I shall pass it along down my family line.

My father was Charles Montague Thurley, "Monty" for short.

Hope you can find something on that part of his life, he did not talk much at all about his war years but had a great love for then South West Africa.

The SABC Television Department made a documentary about the book, which you are probably aware.

From what I can determine, he was one of the truck drivers, in the Union Defense Force. Some of his own photos were in the book. Soon after the rescue my mother died and Dad left for North Africa until 1946.

While all the action was going on around him , he met a WREN in Alexandria, she was from Scotland, he married her in Alex. and they both came down to S.A. I then had a step mom. a wonderful lady who passed away in 2000.

Regards

Colleen
---
Harry Brewin - Master of the tug Sir Charles Elliott
Doreen Craig wrote (1 Aug 2012)
Just for interest, my father (Harry Brewin) was featured in the book Skeleton Coast by John H Marsh. He was the Master of the tug Sir Charles Elliott that went to aid the Dunedin Star.

We were living in Walvis Bay and I recall the time when we all thought my father had died and days later, when my mother was baking in the Kitchen, he walked in.

My father was involved in the sea all his life, having been the second person to join the General Botha in cape Town and, at the age of 14, (1918) he went to UK to join the crew to bring a ship to SA. He died in 1978. He was cremated and his ashes taken out on a boat and thrown into the sea.

My sister had a copy of the original book, signed by John H Marsh, but unfortunately she lent it to The Cape Times for something and never got it back. She has since died.

I now live in Scotland but my son is still in the S A Navy.

Regards

Doreen Craig (formerly Doreen Brewin)
---
Peter Richardson
Ian Jackson of Grimsby, Lincolnshire, UK wrote (5 Nov 2022)
This has only come to my attention. Peter Richardson, deceased now, was my middle school headmaster 1978-1982, he had been there since the early 60s, retiring the year i left, 1982.
Didn't know his story, but he was a top bloke, the old school teacher you knew was doing everything to make you believe in yourself without you realising. His retirment assembly had us all singing Happy Talk from South Pacific musical, his favourite. He also delivered a memorable assembly on the Dunkirk Evacuations, something unknown to me. That must have been 40 year anniversary 1980, I think. Delivered in a captivating storytelling way. Great bloke, and now reading his story, on his life before i knew him, it all make sense



The school photo is from a Grimsby Telegraph Bygones publication, probably some time in the 2000s. The actual article was from another pupils archive of cutting she inherited when her mum died, recorded as 1997 for the article, but source of newspaper unknown.

The article says he moved to Horncastle, Lincolnshire. There is an online record of a Peter Leslie Richardson dying in 2008 in Horncastle, aged 86. If he was 86 in 2008, his birth year would be 1922 and retiring 1982 would have made him 60 years old.

Regards

Ian Jackson