Designing and building an energy efficient SMART HOME

Also see an article on battery storage systems
Also see an article on Energy equivalents
Also see an article on Converting solar energy to useful electricity
"The swimming pool has its own Internet address"

Why do the project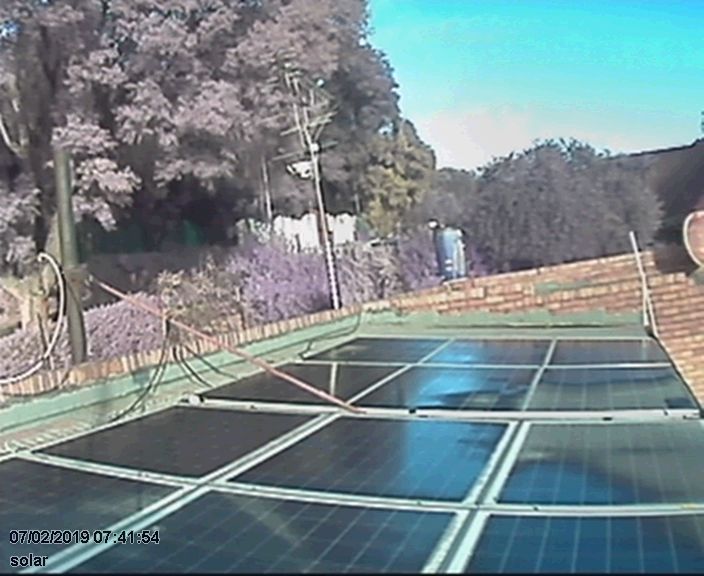 Solar array mounted on outbuilding roof
Four banks of three 250watt panels each mounted in an antitheft frame and each frame feeding a grid tie inverter typically at 24 volts DC

What we have learnt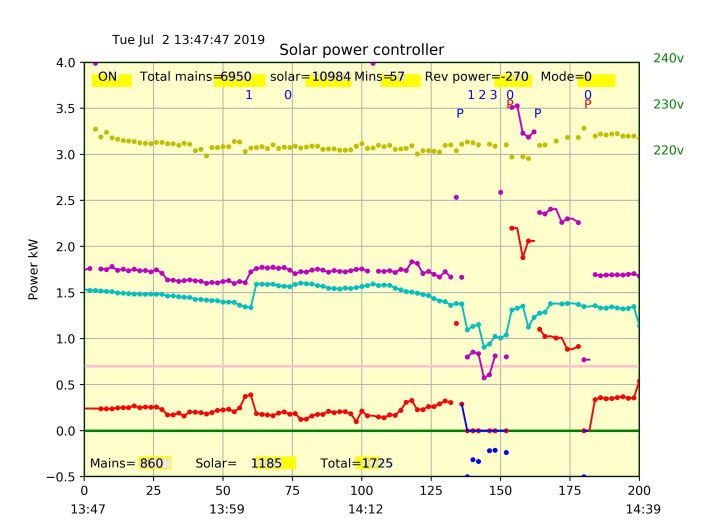 Graph of power control done via a Raspberrypi processor.
Blue is solar energy,
Red is extra power from city council - overgenerating when goes below zero axis (shown as dark blue)
Purple is total power used (solar and city council)
Numbers 1,2,3 refer to control of individual grid tie inverters to shut off part of network- 0 is all grid ties are working
Letter P indicates swimming pool motor control (Red is ON and blue is off)
Khaki graph uses right hand axis and shows instantaneous voltage from city council
Numbers


Solar power generated on one day in winter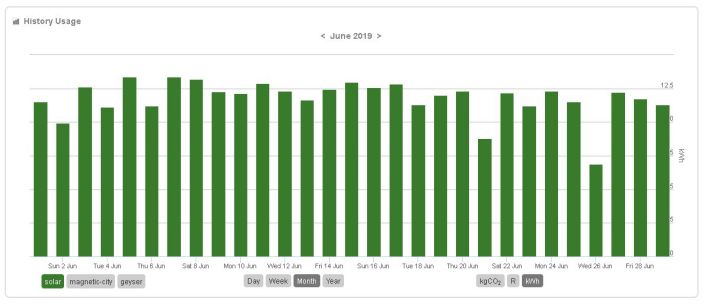 Solar power generated over the month of June 2019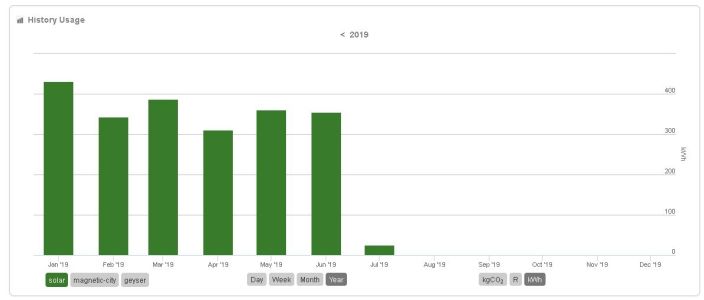 Solar power generated over the first six months of 2019 showing comparison between summer and winter.

Typical profile of electricity supply from council.
Project phases
Solar panels
Grid Tie inverters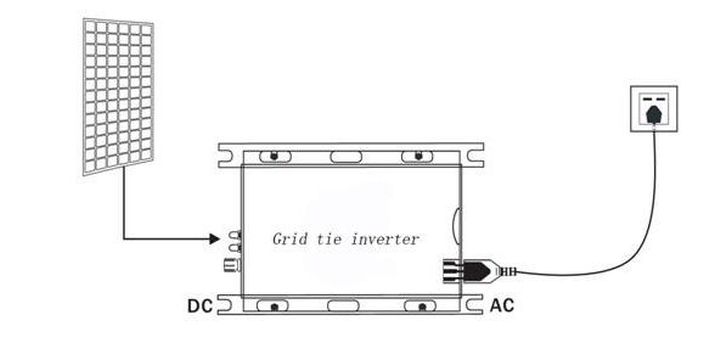 Connecting a grid tie inverter to mains.
Power measurement systems
Basic calculations

Batteries - not useful
Security - Why do people want to steal the panels
Converting system to off-grid for load shedding
Battery charging systems
Geyser control
Sonoff switching

KEEP WATCHING - Site still being developed
2 October 2019

Also see an article on battery storage systems
Also see an article on Energy equivalents
Also see an article on Converting solar energy to useful electricity
---
info@rapidttp.co.za