Cessna 182 - History of ZS-JVU - an aircraft we used to own
The directors of Trolley Scan (Pty) Ltd both acquired their private pilots licence from Avex Air Training School based at Grand Central airport in Gauteng South Africa. Training was on PA-28 piper Tomahawks. Having acquired their licences, Mike and Joan Marsh converted to Piper PA-38-151 and PA-38-161 aircraft.

In 1991 they bought a share in the ownership of ZS-JVU, a Cessna 182E which over the next 12 years they flew all around South Africa. In 2003 they sold their share and have not seen the plane since.

In August 2014 the plane was spotted at a remote game reserve in the Limpopo province of South Africa by their son who took the following picture. While following on the spoor of a leopard they did not have time to take more pictures of the aircraft which took off anyway ten minutes after they saw the plane.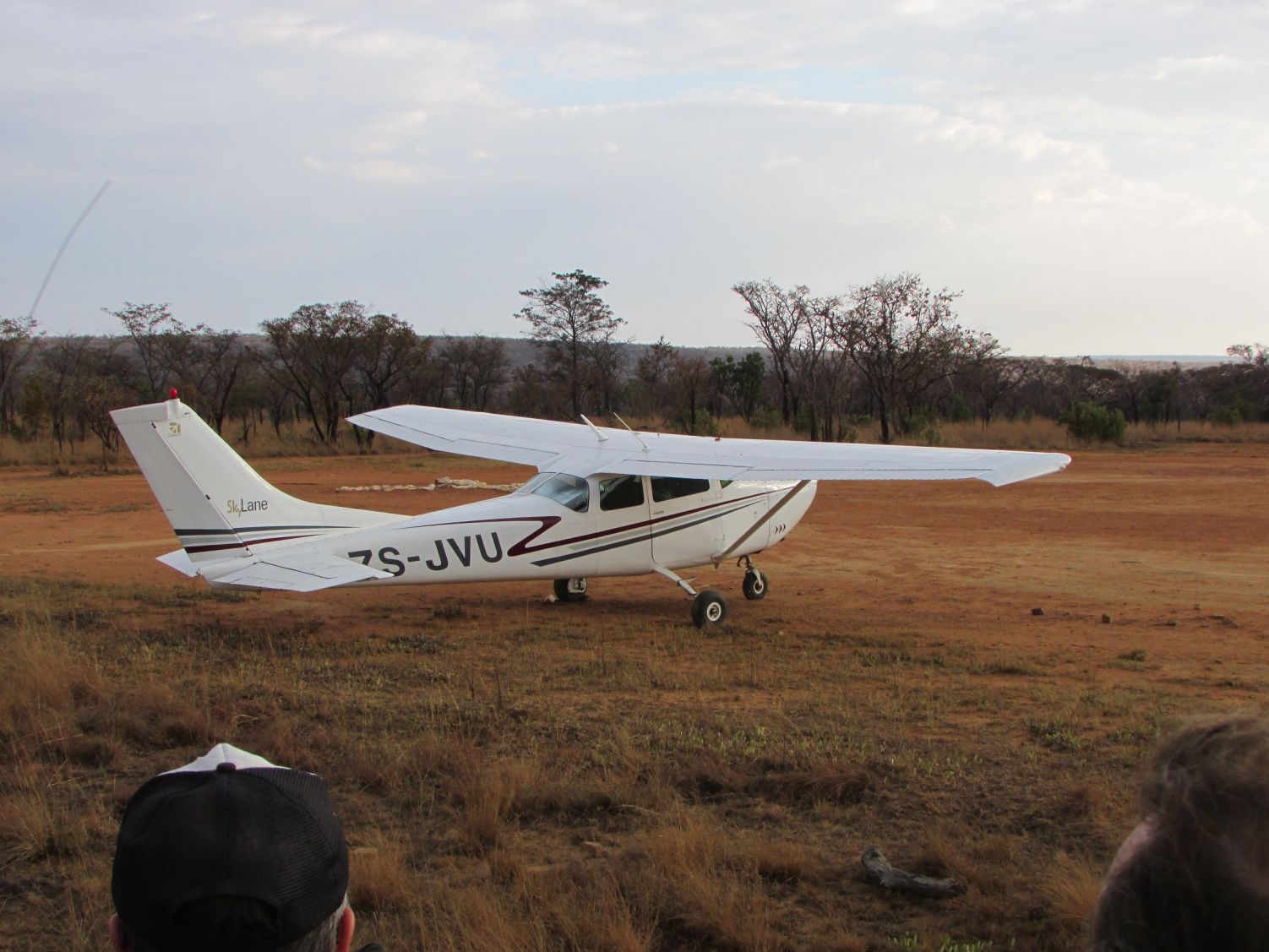 The plane looks in good condition and it is wonderful to see that it seems well kept.
We created a site in 2003 which lists the specs and history of the aircraft based on the information we used to sell the aircraft.
Mike Marsh (010 237 0675) mike@rapidttp.co.za
Cessna ZS-JVU 182E history